Video: Poland draw level with Slovakia after wonderfully worked goals
It took just over 30 seconds of the second half for Poland to equalise in their game against Slovakia.
The goal, when it arrived, was the work of a team totally in tune with each other, as the Slovakian defence were twisted first one way and then the other, before a neat pass by Rybus saw Linetty with the simplest of chances.
It lifted the crowd and set the tone for the rest of the game up nicely.
Pictures from ITV Sport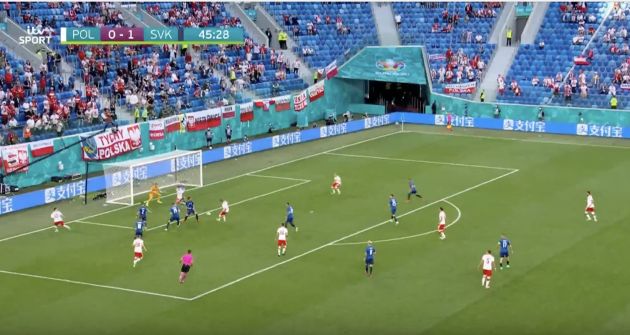 https://streamable.com/d92dza