Video: West H1am's Andriy Yarmolenko gets ball rolling on Ukraine comeback with super strike
West Ham United attacker Andriy Yarmolenko pulled one back for Ukraine against the Netherlands – and in some style.
Yarmolenko, while undoubtedly talented, has not been able to prove his worth to the West Ham faithful week-in, week-out. As a result, he's not frequently used from the beginning by David Moyes.
Nevertheless, he's one of only a handful of players at West Ham that have the ability to turn a game on its head with a moment of quality, as he has done for Ukraine against the Netherlands tonight.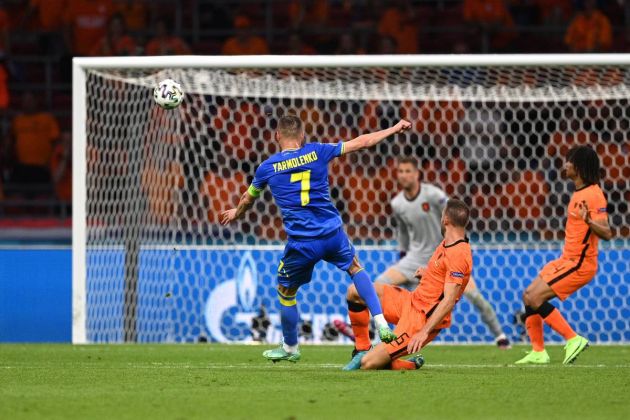 Yarmolenko, with his country in desperate need of inspiration, trailing 2-0 to the Dutch on their home turf, cut inside onto his favoured left foot before releasing an absolute beauty into the top corner.
West Ham fans will be wondering why Yarmolenko is not able to produce moments like this for them on a regular basis.
Irrespective of whether the wide-man will be at the club next summer, as it stands, it's a West Ham goal scored at the European Championships.